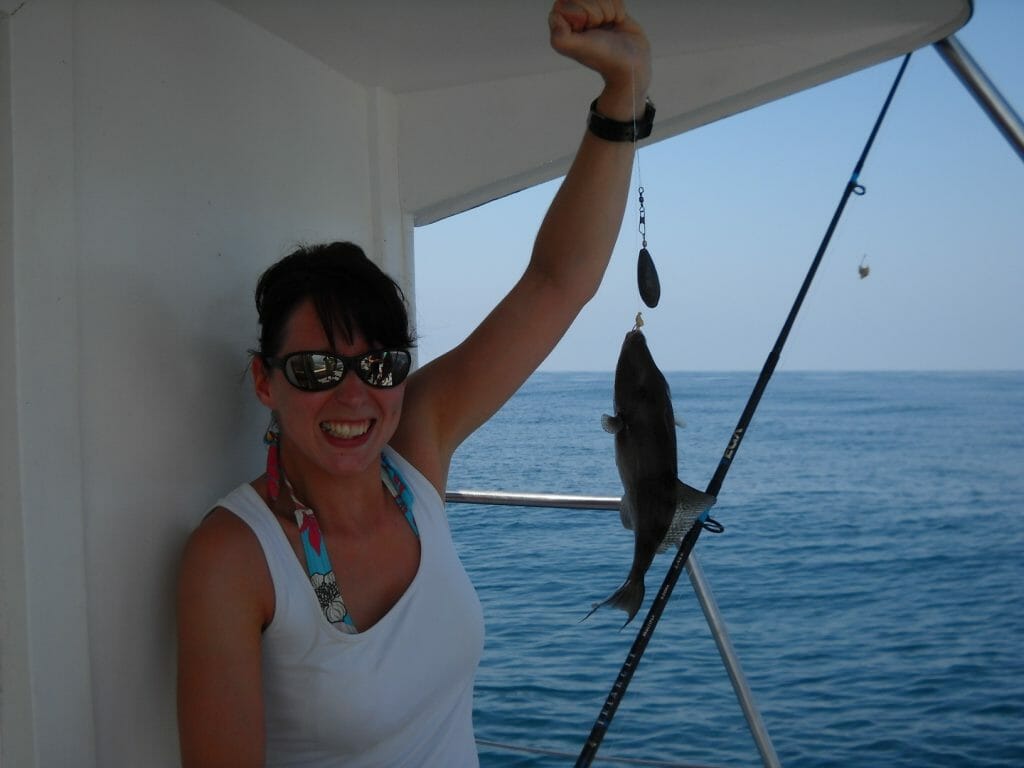 Albufeira Family Fishing Day
* Boat Location: Vilamoura Marina
* Departure Time: 10h00 or at 14h00
* Duration: Aprox. 5 hrs
* Boat: Yacht 44ft
* Price ( Adult ): 55 €
* Children ( 4 – 12 ): 22,5 €
* Transport: Available under request
* Navy daily fishing license not include and only aplly for fisherman older then 16 years old.
When you can´t decide what to do : cave cruise or fishing , now its easy ! Albufeira Family Fishing will have it all.
On the first part of the program we will stop aprox. 2hrs to have fun with reef fishing . After the reef fishing we sail out to the sea caves where we break to swim and enjoy the ride on the dinhgy to the caves and other attractions. During the time we are stop its available Standup paddles boards to test your skills . On the return lunch and drinks are include.
All the fishing gear , bait its include and transport available under request.